Hyder Homeschool has a pretty silly start. The idea came one summer when I was so worn down, discouraged, and frustrated by the amount of time my children were begging to watch shows or play on the iPad. Even limiting their time, I felt like their brains were fixated on using electrics. I felt so angry at the amount of time spent arguing and negotiating that was happening around shows.
In frustration one morning, I declared that we were doing "Hyder Homeschool." It was an off the cuff, roll by the seat of my pants kinda moment. I told my kids to get in the car. We drove to the store, bought a tubberware for each of them, and filled it with dollar store find, which included scissors, markers, paper, math worksheets, and play dough.
I told the kids, that all summer, and into the school year, we would have Hyder Homeschool at least once a day. I told them my goals for Hyder Homeschool were pretty simple:
1. Learn something new.
2. Be creative, inventive, or build.
3. Practice what you already know – Reading, Writing, and Math
4. Use their body physically – example – climbing trees, obstacle courses, runs, bike rides, etc.
4. No electronics!
To my surprise, my kids were ecstatic. They loved the idea and were ready to get started.
With a busy life, my time was limited and I couldn't spend a lot of time planning. Therefore, I utilized activities I already knew and some ideas from of my favorite blogs.  As we spent more time doing Hyder Homeschool, it became a natural part of our day. Not only did my kids (for the most part) stop begging to watch shows, my children began to lead our activities. They initiated doing what they were interested in. This often included science experiment, building of cars, spaceships, and forts.
Hyder Home School Activities 
With our goals being pretty broad, many, if not most, activities (that don't include electronics) fall under the category of Hyder Homeschool. That includes: building legos, wooden tracks, races, cooking, and even cleaning.
When I was feeling inspired, and my baby was taking a nap, I was able to be a tad more creative and involved. But most the time, I gave some guidance and then assisted between diaper changes and feedings.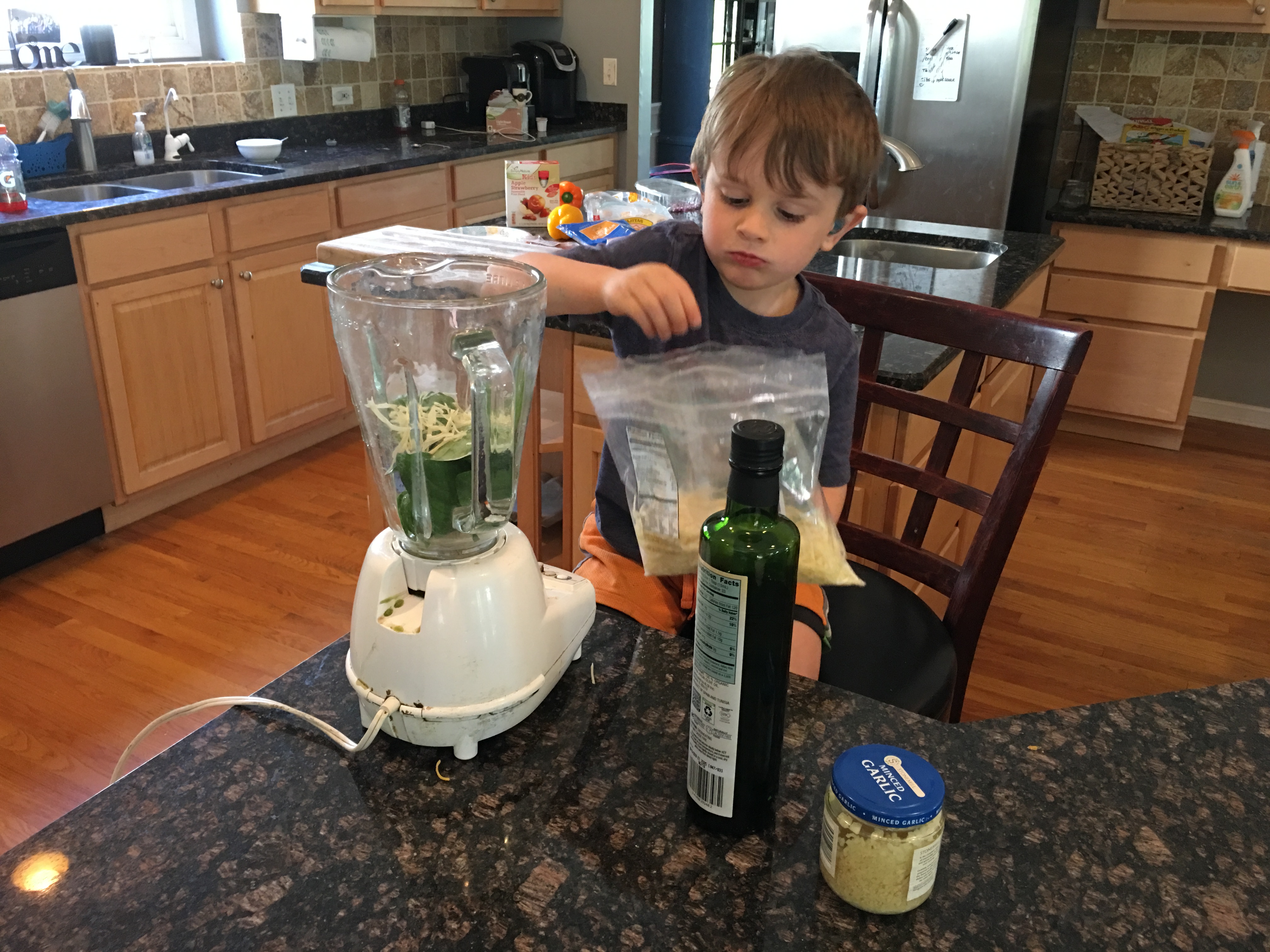 We have done activities like:
Homemade Bottle Rockets
Selling Homemade Bottle Rocket kits
Lego Creation Challenges
The Blue Volcano Experiment
Field Trip to NASA
Rubber Band Cars
Gross science experiments – Mucus
Cooking – Homemade (nut free) Pesto
Captain Underpants Book Activities
Learning Signing Exact English (SEE).
Family Hike
What was so exciting is that Hyder Homeschool helped my children stay engaged with activities that grew and challenged their brains. I found that the activities built up their confidence, and created endless amounts of inventive fun.
My Favorite Part of Hyder Homeschool
My children were building and creating so much that they started coming up with their own creations – things that blew me out of the water. There are moments that they would be playing in our dinning room, aka The Lego Room, and my kids would come walking up to me with a new inventions in their hands. I can't take the credit for these creations, so we decided to build their own page called, "Hyder Builder Kids." These are creations that they came up with on their own.
Bike Bottle Holder – Created By Landon
Baby Doll Stroller – Created by Ayden
Parent Role in Education 
While this idea came off the cuff, this concept really comes out of a deep belief in my role as a parent in my children's education. I believe that my role as a parent is to help supplement my children's education. As a mother of three kids and a certified educator myself, I am passionate about their education. I love that my children attend the public school. Our schools are great in our area, and I have no need to replace what they are doing. However, I also know that the school time is limited, and that there are limits to a classroom. So, when it fits in our days, weekends, and summers, we do Hyder Homeschool.